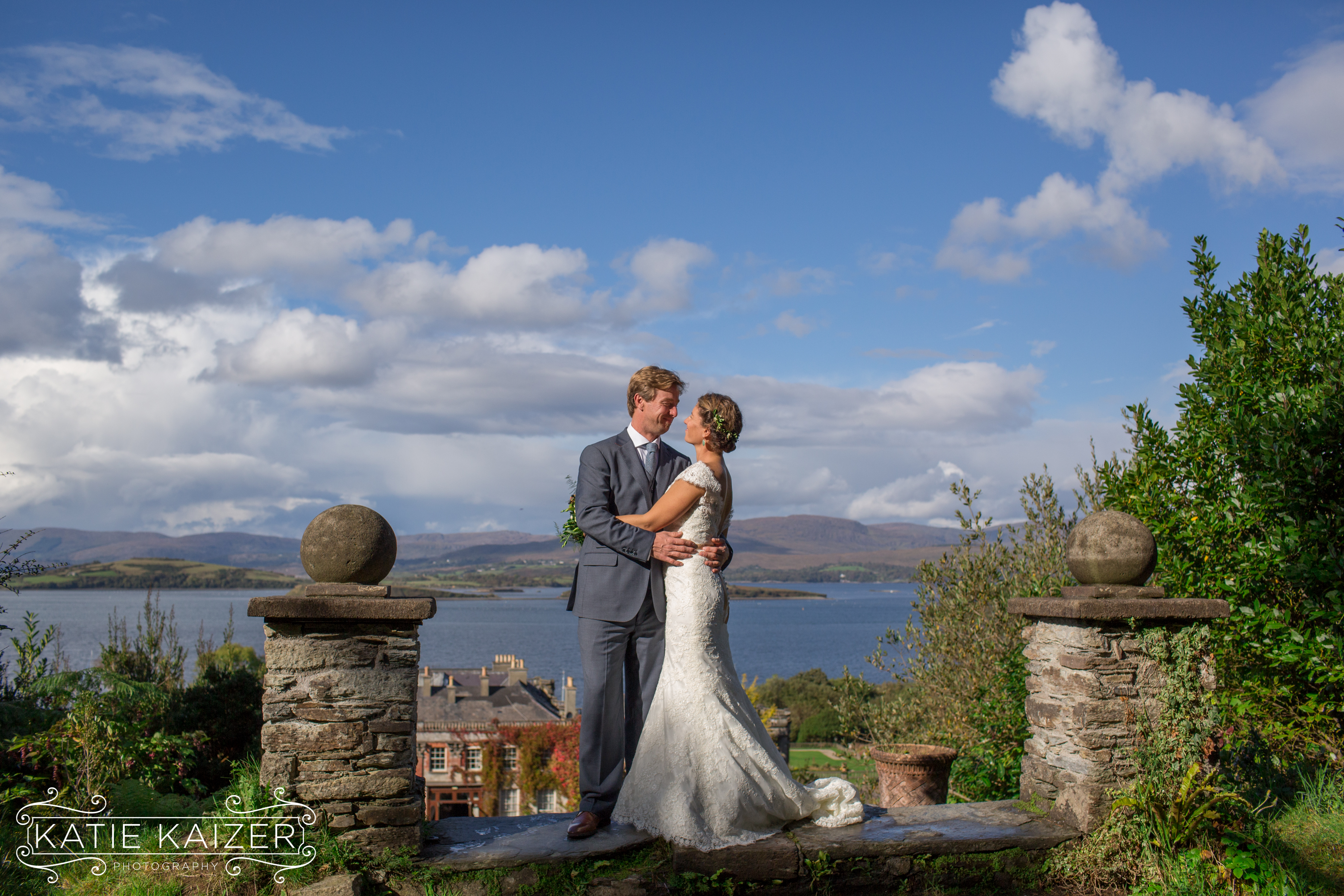 Rita and Paul's Wedding in Ireland – The Bantry House and The Dromgarriff Estate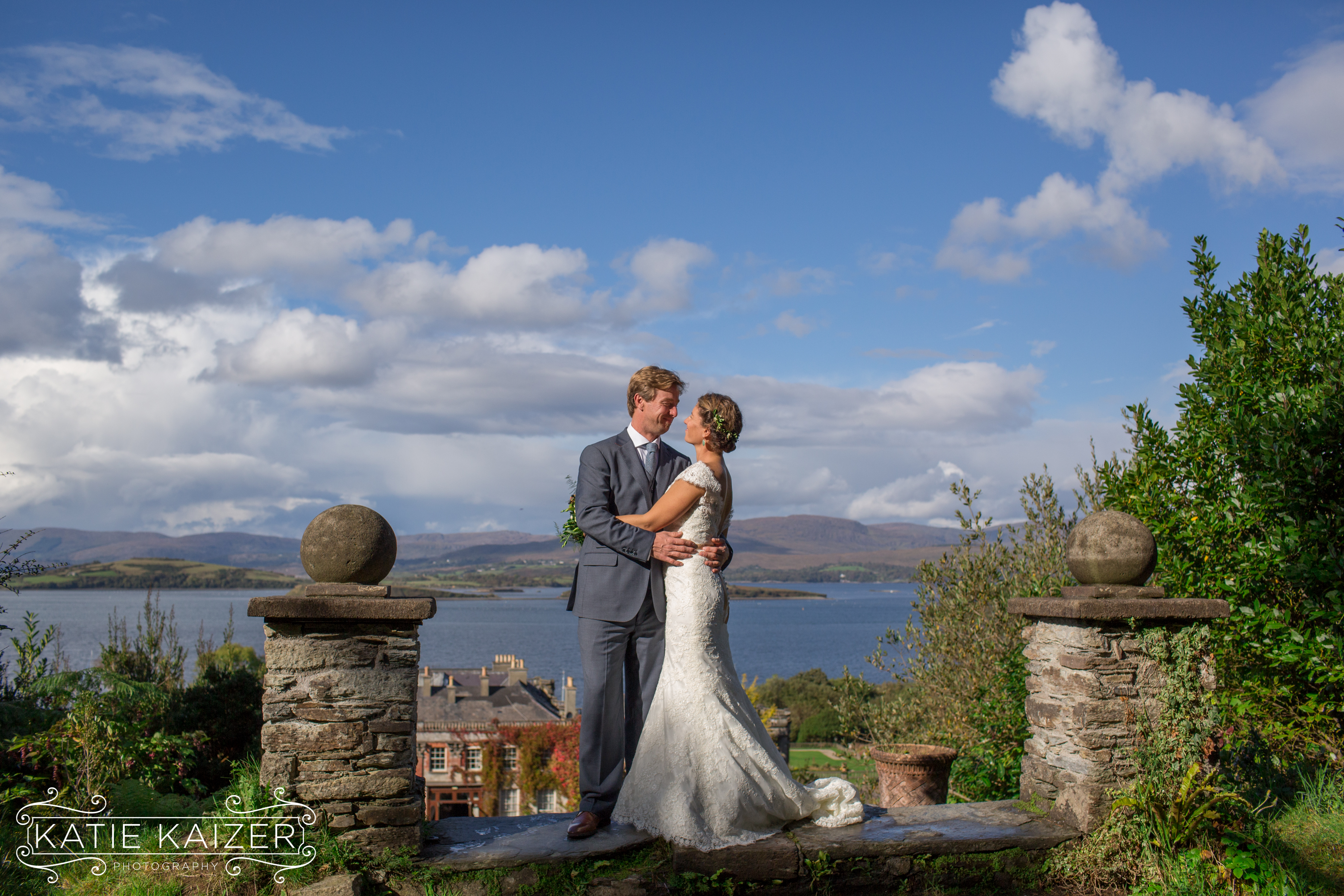 Congratulations to our sweet friends Rita and Paul! This lovely couple had an amazing wedding Ireland earlier this month.  The Bantry House and Gardens was the perfect backdrop for their ceremony as everyone came together to celebrate with them. Paul is from Ireland and he met Rita many, many summers ago on Nantucket. They have made a wonderful life together in Ireland and we are lucky that they also still spend lots of time back on Nantucket. They are known for their travels around the world, their adventures and their ability to make friends everywhere they go…..and so it was no surprise that their wedding week was nothing short of magical. Everyone came together for this celebration….friends from all over the world, Family from near and far, the Nantucket friends, the Ireland friends and it was such a special time for everyone to meet and share such a special experience in West Cork, Ireland. Rita and Paul were so generous to share this very special part of the world and  their life with us. I've known Rita for about a decade and I think it's safe to say we all remember when she met Paul so many years ago here on Nantucket……"Well I suppose we both happened to notice each other in a garden on Union Street – Paul was cutting hedges and I was pulling poison ivy. It just so happened that we recognized each other at The Box later that evening and started chatting. I introduced myself to him using the wrong name but he still saw potential."
Rita and Paul share a passion for the outdoors, gardening, and landscape design. They own a successful award winning business designing Green Roof Tops in Ireland and they often travel back to Nantucket for special jobs and projects. Knowing this about them, it was no surprise that they chose some of the most naturally beautiful venues for their wedding festivities set in West Cork, Ireland. I do believe is one of the most special places I've ever visited. I believe I speak for many of us when I say that we were totally blown away by the venues and this beautiful part of the country. We also had two of the sunniest days anyone in Ireland had seen for a while. It's no secret that Ireland is known to be a little rainy but their wedding day and the day after we had so much sunshine with only a few quick showers and absolutely stunning sunsets over the bay.
"We chose The Lodge and Bantry House  and Gardens because they really got me in the gut when I walked into both of them. The natural beauty as well as the houses themselves just were too beautiful and special to not share with people. Dromgarriff Estate was another one that, from the minute we pulled into the wooded entrance, it felt like home. We really wanted a place where people could spend a week rather than a night or two, to enjoy the beauty of west cork as well as get to know each other."
Rita couldn't be more right. Within moments of arriving in West Cork it felt as though we were all one big family.  I remember last year when Rita and I were out riding horses on the beach in Nantucket and we hatched the plan that I would travel with them to Ireland to photograph their week of festivities. Needless to say I am forever thankful to have been their photographer. I absolutely love weddings when everyone becomes part of the event, part of the story and gives their talent and love to create the event.  Friends and family came together to transform The Silver Birch House into the Reception area…moving of furniture, floral design, lots of cooking, hanging lights and helping Rita and Paul create the vision they had for their special week. It was an amazing group effort and for a couple that couldn't be more deserving. In addition to throwing the wedding of the century, the week was also full of hiking, horseback riding and lots of trips to neighboring towns. The entire experience was a beautiful testament to Rita and Paul's ability to bring awesome people together and show everyone a good time! I think it's safe to say we all fell in love with Ireland.
From Rita…."There were so many memorable moments but my own personal favorite was seeing family and friends swinging each other around the dance floor to disco inferno. Paul's favorite moment was actually the Wednesday night when he walked into the room and both family and friends were sitting in front of the fireplace rolling our cutlery for us!!! We brought almost all the napkins with us from the take it or leave it on Nantucket!!"
We are all beyond happy for them and so thankful to have been together this week in Ireland. I do believe we will need an Ireland reunion very soon but until then I invite you to view their highlight post, a journey to Ireland for a very special wedding. Stunning views, sunshine, rainbows, friends, family and many new memories made. Cheers to Rita and Paul, you inspire all of us and we are forever thankful to have shared this time with you!
Caterer: Diva Boutique Bakery & Cafe in Cork, Ireland, Dress: Lily of Saratoga, Shoes: ModCloth, Bridal Jewelry: Hannah Blount of Nantucket, Bridal Belt: Something Ivory on Etsy, Groom's Suit: Brioni from Fitzgerlads in Cork, Rehearsal Dinner & Lodging: Glengarriff Lodge, Ceremony: The Bantry House and Gardens, Reception & Lodging: Dromgarriff Estate, Flowers: Denise O'Dwyer, Photographer: Katie Kaizer Photography, Officiant: Dara Molloy, Celtic Monk, Bands: The Eskies and The Saxy Lady Boys, DJ: Gary Baus, Tent Rental: Ace Marquees, Equipment Rental: Red Penguin, Wood Fired Pizza: Bakehus
 Enjoy! – Katie K.
https://katiekaizerphotography.com/wp-content/uploads/2014/10/irelandwedding_072_katiekaizerphotography1.jpg
2400
3600
katiekaizerphoto
https://katiekaizerphotography.com/wp-content/uploads/2021/04/KatieKLogo-PinkGray-e1558936792898-300x100.png
katiekaizerphoto
2014-10-23 21:34:15
2017-06-13 21:25:12
Rita and Paul's Wedding in Ireland – The Bantry House and The Dromgarriff Estate