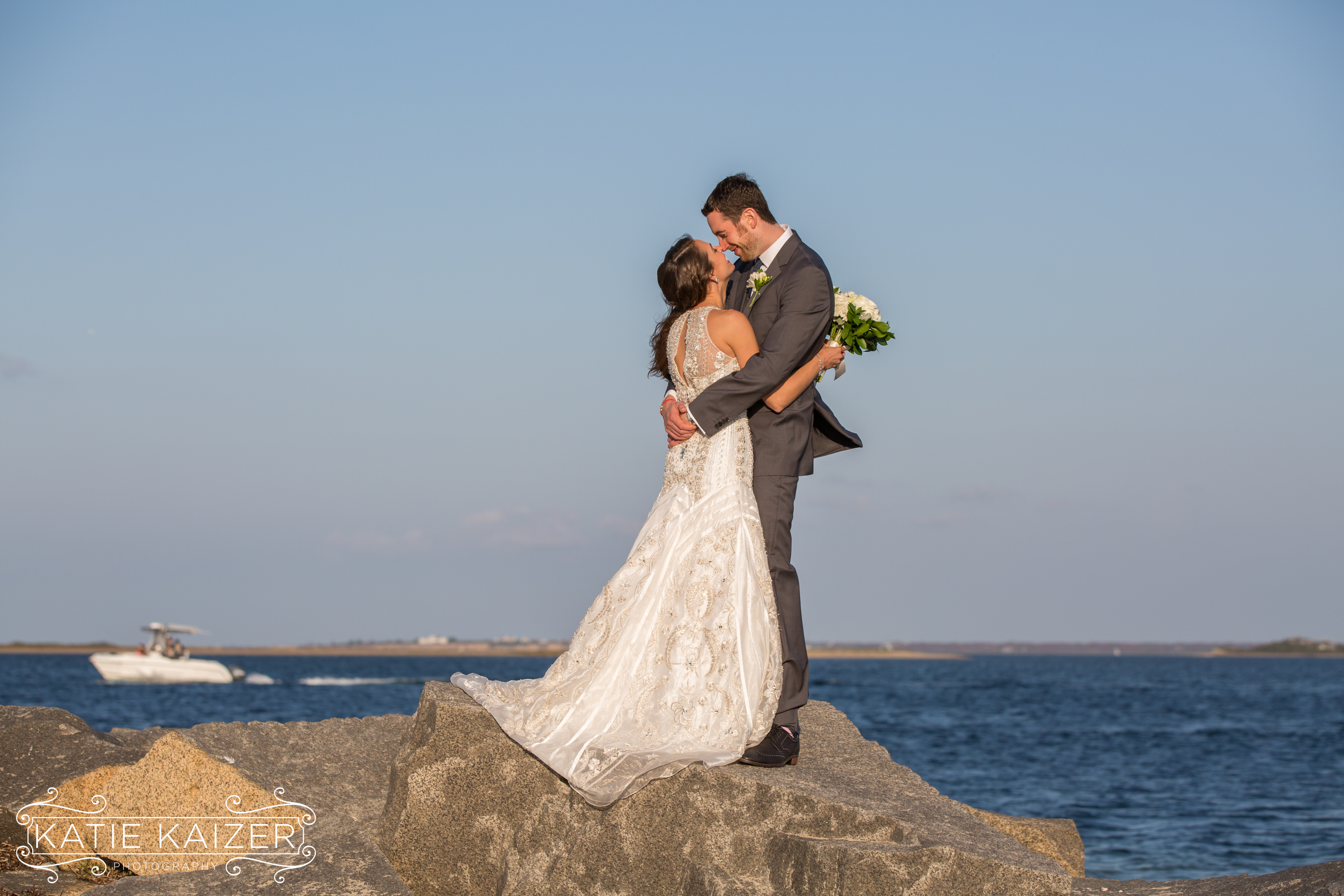 Meghan & Zach's Fall Wedding at The Dreamland Nantucket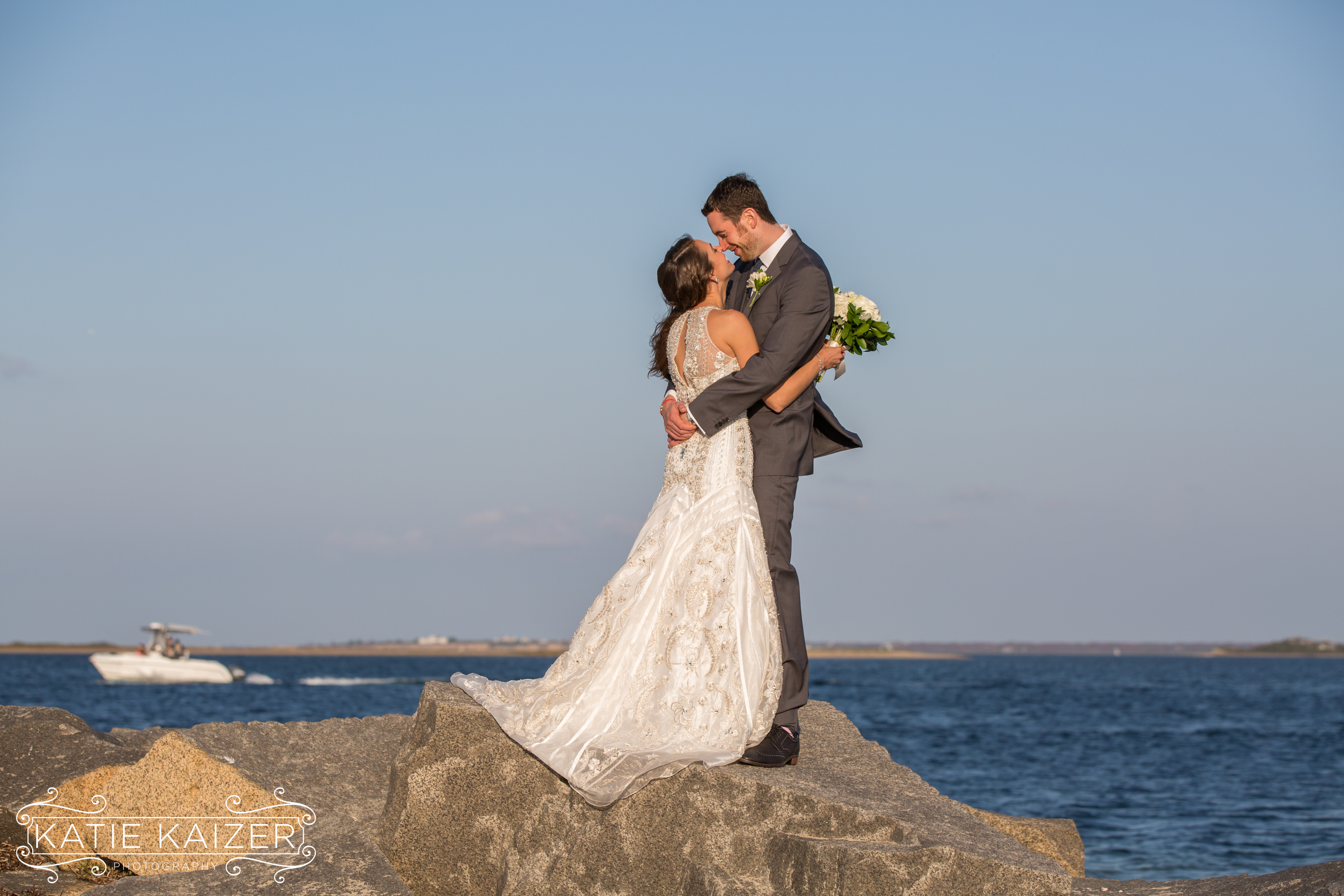 Meghan and Zach were married on Oct. 18th 2014 at The Dreamland Theater on Nantucket. It was a lovely fall wedding and with bright blue skies and sunshine it certainly seemed more like an August day on the island. This super sweet couple was blessed with one of the most amazing fall days for their wedding festivities and they couldn't be more deserving. When I met them last summer for their Nantucket Engagement Session I was immediately thrilled to be working with them. Not only are they extremely kind, funny and in love but they are so much fun to photograph because they are completely at ease in front of the camera. They are constantly smiling, laughing and breaking into their little dance moves too. Everyone at their wedding could see that these two simply can't get enough of each other.
"Zach had just moved down to Gainesville, Fl to begin his Emergency Medicine Residency and I had already lived there for 3 years attending graduate school.  It was the fourth of July and he had just finished an overnight shift but wanted to still celebrate, so he went to hangout by the pool in our apartment complex.  That's where we met! I was one of the few people there who didn't have a child, so he came up to me to introduce himself. We ended up ordering in dinner and watching the fireworks.  I guess you can say there were fireworks when we first met….literally and figuratively! "
It's only fitting that they met over dinner and fireworks because they literally exude happiness and joy to everyone around them. We loved meeting with them early in their wedding day for their portraits at Brant Point Lighthouse and then down at the harbor at Easy St. Meghan was too cute as she rounded the corner for their 1st look at the beach. She knew there would be tears so she had little tissues ready for both of them. Even as they were crying tears of joy they were still beaming with smiles and laughter. They seem to really love Nantucket and all of it's beautiful beaches. From their engagement session at Cisco and Steps to their wedding day portraits the two really love the landscape of the island and they only made it look more amazing as Meghan twirled around in her stunning wedding gown by Stephen Yearick.
 "Zach and his family have been vacationing in Nantucket ever since he was little and I started tagging along once we began dating.  Besides Nantucket being absolutely beautiful, I think one of the reasons we love it so much is because it reminds us of family. "
There's always so many things that stick with us from each wedding day as we capture the story. We loved photographing the couple during Meghan's Father's speech. We also loved their energy on the dance floor. It's always fun to hear about what stood out to them as an extra memorable part of the day…"Besides the first reveal, Zach and I had so much fun at the very end of the night dancing to Fall Out Boy's "Young Volcanoes" being played by Jeff Ross and The Atlantics.  In the middle of dancing, Zach and I realized all of our family and friends were on the dance floor with us.  Such a heartwarming moment!"
The biggest heartfelt congratulations to this lovely couple! We are looking forward to seeing them around Nantucket for summers to come! Thank you for sharing your wedding festivities with us, we truly loved being a part of it! Wishing you all the best!!
Dress: Stephen Yearick, Cupcakes: Bartlett Farms, Ceremony & Reception: The Nantucket Dreamland Theater, Wedding Planner and Designer: David M. Handy Events, Officiant: Rabbi Gary Bretton-Granatoor, Lodging & Transportation:  The White Elephant, Caterer: Nantucket Catering Company, Band: Jeff Ross and The Atlantics, Photographer: Katie Kaizer Photography,  2nd Photographer: Cary Tozer, Flowers: Flowers on Chestnut
Enjoy! – Katie K.
https://katiekaizerphotography.com/wp-content/uploads/2014/10/kramerwedding_033_katiekaizerphotography.jpg
2400
3600
katiekaizerphoto
https://katiekaizerphotography.com/wp-content/uploads/2021/04/KatieKLogo-PinkGray-e1558936792898-300x100.png
katiekaizerphoto
2014-10-29 10:28:00
2017-06-13 19:30:25
Meghan & Zach's Fall Wedding at The Dreamland Nantucket