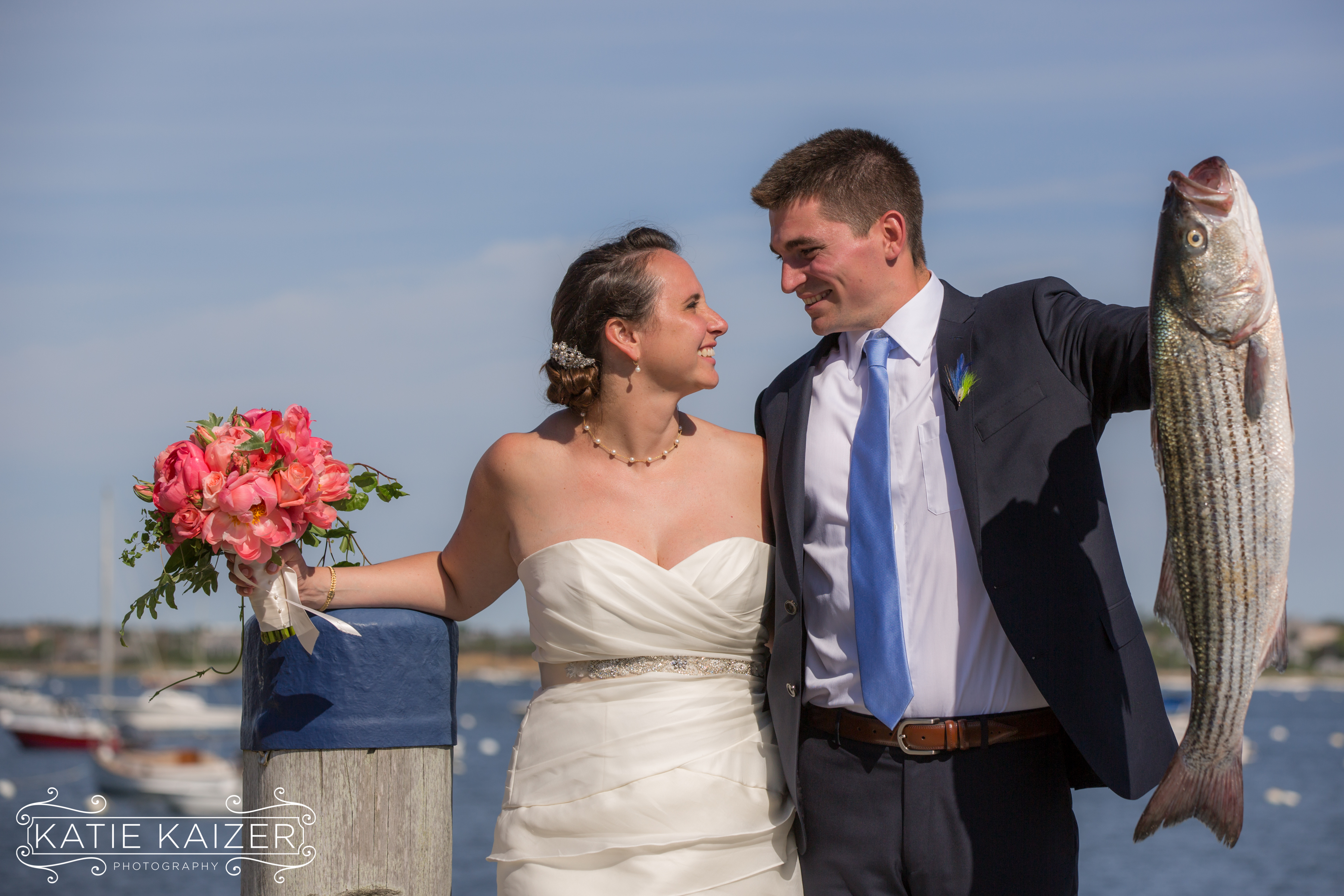 Congratulations to Marina and Paul!! These two had a beautiful Wedding on June 13th, their ceremony was at St. Mary's Church and reception at The Nantucket Whaling Museum. It was a gorgeous spring day and we loved being part of their wedding!
Marina and Paul are such a lovely couple capturing their wedding was an honor, we also loved seeing many familiar Nantucket faces as their families have always had a special connection to the island….."Nantucket is special to me because I've been going there my entire life.  Sometimes I joke that my first love was Nantucket.  I still have a lot of childhood friends like Patti and Jason Charnes, and the Waine's that I've been in touch with my whole life.  I lived there seasonally for 3 years right after collage, working at Nantucket Cottage Hospital and the Club Car.  It was always the place where my family was a family, and honestly now it's where I spend time with my family.  It has always been amazing to me and will always be my favorite place on earth."
Marina had gotten in touch with me about her wedding through a mutual friend of ours, Kendra King, who I worked with in Aspen. It was great getting to know Marina and hearing all about why Nantucket means so much to them. They both have great memories of the island and all the adventures it has to offer….."Paul and his family used to rent a house out by Madaket when he was little.  His family would all get together with his grandparents and go fishing, swim at Dionis and go crabbing at the crabbing hole off Madaket Road. Paul and I first said I love you in town right at the bottom of Main St, he proposed to me on Dionis beach and so we had to get married in Nantucket. We chose St. Mary's because I grew up going to church there when I was little whenever I was on island.  The Whaling Museum, we chose because we love the history of the island and thought people from off island would appreciate the history of such a special place. On rainy days as a kid, I'd either be in the high school pool or at the Whaling Museum than at the beach."
There were so many heartfelt moments throughout the day. Marina told us… "For me, the most memorable part of the day was seeing Paul cry.  He's not one to wear his heart of his sleeve and he was crying during the ceremony, which really got me.  For Paul, it was definitely taking the fish pictures.  He is obsessed with those pictures!! " We'd have to agree with Paul about the fish photos being a highlight of the day! When I first met Marina and Paul we talked a lot about fishing as Paul is an avid fisherman and my father is Capt. Pete of The Althea K Fishing Adventures. Paul told me how much he liked a photo of mine he had seen with one of our couple's and two huge Stripe Bass fresh off my Dad's boat. I told him the story of that photo and then he asked if there was anyway to do something similar on their special day! With that I had a plan in motion with my Dad, and the thankfully the fish were biting that morning so we had the catch of the day ready later on! We were able to photograph Paul with the catch of the day and his catch of a lifetime, Marina his lovely new wife!
After Brant Point and the docks we went to lower Main St. for more photos. Marina and Paul looked amazing with their Antique Car by Highland Drivers. We made some of my favorite photos to date down at the bottom of Main St. Though it was a busy Saturday in town the two had a few quiet moments before we arrived at The Whaling Museum to see everyone for their cocktail hour on the roof deck and reception under the whale! The Sultans Of Swing had everyone dancing all night and we had all kinds of fun photographing the dance moves. Instead of a group photo for one of the tables their wild friends insisted on a human pyramid, perhaps the first time that has happened during wedding at The Whaling Museum! We loved seeing everyone dance and even sing with the band for the rest of the night!
Special thanks once again to Cary Tozer for photographing the wedding with me and for all of his creative talent! As we said our good bye's  after the wedding everyone insisted we meet them at The Rose n' Crown for the after party. So later that night we did just that and though that dance party is not pictured here we certainly had a blast with everyone! What an amazing group of people!
We are so happy for Marina and Paul and can't wait to see you again soon, perhaps out fishing on Nantucket!!
Flowers:
Flowers on Chestnut
, Hair:
The Beauty Bar,
 Make up: Megg Williams, Photographer:
Katie Kaizer Photography
, Dress:
Judd Waddell: The "Marina" Dress,
 Shoes: Matisse, Grooms Attire:
J.Crew
,  Rings: Bride's Wedding Band and Engagement Eing were my grandmothers (Marcella White) and Paul's is Winchester Jewlers LTD, Ceremony:
St. Mary's Church
, Reception:
Nantucket Whaling Museum
, Antique Car:
Highland Drivers
, Other Transportation:
Cranberry Transportation
, Officiant: Reverend Marcel H Bouchard, Wedding Invitations:
Goosefish Press
, Catering:
Sea Grille Restaurant,
 Cupcakes:
Petticoat Row Bakery
, Favors:
Aunt Leah's Fudge
, Rentals:
Nantucket Party Rentals
, Band:
Sultans of Swing
Enjoy! – Katie Kaizer
https://katiekaizerphotography.com/wp-content/uploads/2015/06/marinapaul_056_katiekaizerphotography.jpg
2400
3600
admin
https://katiekaizerphotography.com/wp-content/uploads/2021/04/KatieKLogo-PinkGray-e1558936792898-300x100.png
admin
2015-06-24 10:09:52
2017-06-13 15:00:41
Marina & Paul's Nantucket Wedding - St. Mary's Church & The Whaling Museum