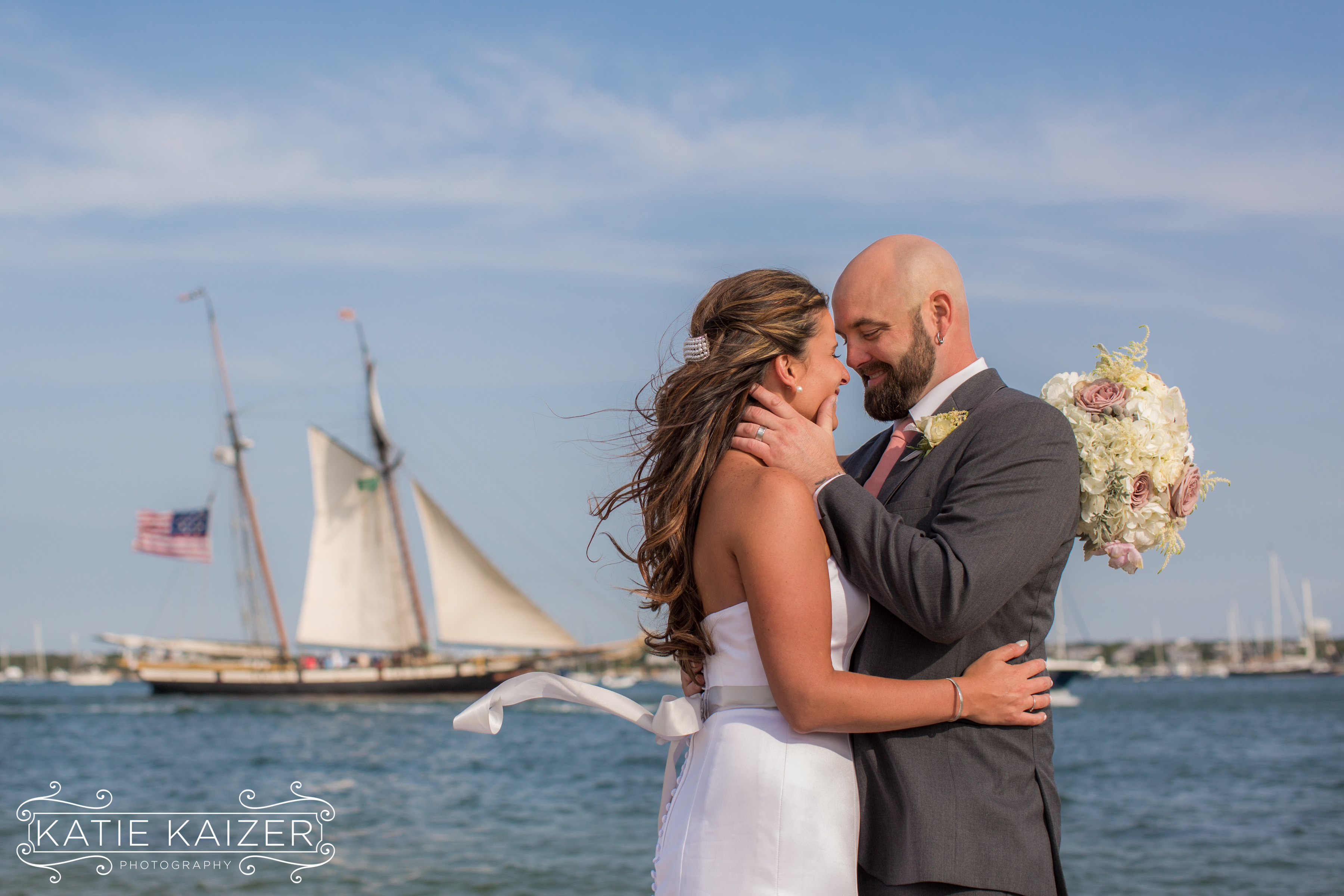 Kara and Robbie's Summer Wedding on Nantucket – St. Mary's Church and The Jetties Beach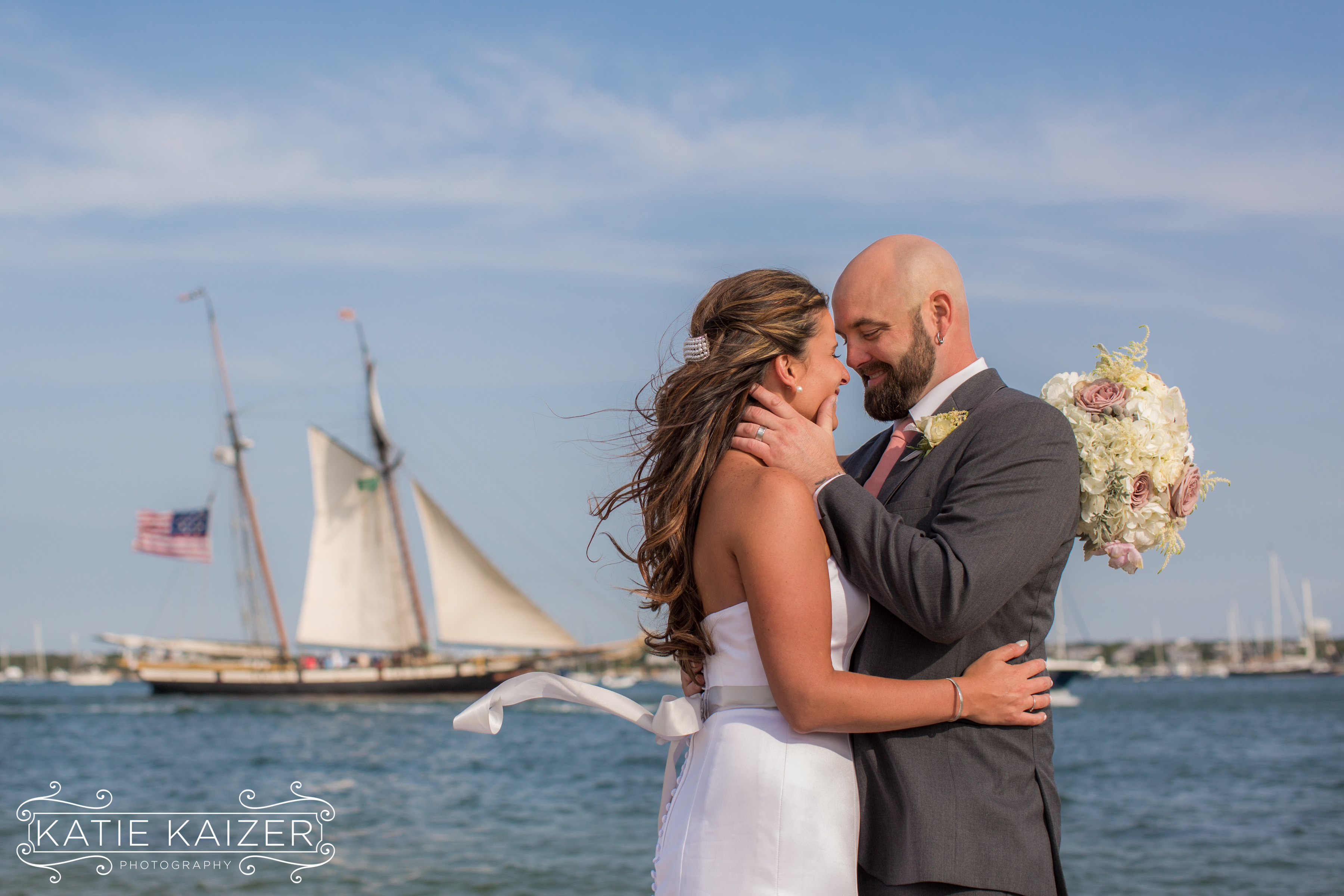 Kara and Robbie had an amazing summer wedding at The St. Mary's Church followed by a reception by the sea at The Jetties Beach. This sweet couple is living proof that soul mates do exist. These two absolutely glow when they are together. Robbie grew up on Nantucket and Kara grew up spending summer vacations out in Madaket……their lives forever changed one summer night when they met here on the island.
From Kara…."We met one summer night at the Gazebo. When I come to the island for family vacation my family is usually beach bums and don't go out to see the night life. My mom, sister and a family friend decided one night to give it try. We walked into the Gazebo and Robbie and I locked eyes. It was love at first sight… We always joke around and say EGazebo. My sister Kaylan looked at us from a far when Robbie and I were talking and getting to know each other and said to herself "I have a feeling this is the guy my sister is going to marry".
The lovely bride shared what she loves about the island….."Nantucket has always been my love and heaven to me. When I was a little girl it was all I ever talked about about and looked forward to each summer. Now its even more special to me because I met my true love there."
Having known Robbie all through high school it makes perfect sense that Kara is the girl for him as she not only appreciates everything about thing about him but also loves the place he calls home. I was beyond happy when I met with them last year to discuss their upcoming wedding and learned that they shared the dream of a Nantucket Wedding….from Robbie…."Nantucket is home to me. It's where I grew up and where my family and friends are. It's even more special to me because I met my soul mate there."
"We chose our venue because we wanted the beach reception with the beautiful sunsets. We decided one winter sunset when we drove onto the Jetties (probably illegally) and knew we had to have it there."
The Jetties was the perfect backdrop for Kara and Robbie to celebrate their new marriage with family and friends. This wedding was full of heartfelt speeches and lots of beautiful emotional moments. When Kara took the dance floor with her mom there wasn't a dry eye in the tent. For them the entire day was amazing and I asked them what stood out to them as an extra memorable moment….
"We can be cliche and say seeing each other for the first time in the church was memorable (which of course was). However, for the both of us it was pulling up to the Jetties in the coolest antique car and seeing all of our family and friends at the tent on the beach. We looked at each other and knew our dream was really happening. It was a time for us that we knew it all came together. We glowed the whole time."
Kara and Robbie had a great evening as they danced to all their favorite songs. We all truly loved being part of their special day. I love a good local Nantucket Wedding! These two deserve all the happiness in the world as they are two of the kindest people we know.
Special thanks to Kathryn Kennedy and Mark Ranney for joining me to photograph this wedding!
Ceremony: St Marys Lady of the Isle, Officiant: Father Bouchard, DJ: Billy Voss of Perfect Nantucket Events, Photographer: Katie Kaizer Photography, Flowers: Betsey Brooks Floral and Design, Reception: The Jetties Beach , Catering: Nantucket Catering Company, Dress: David's Bridal, Hair& Makeup: Amanda Munro
Enjoy! – Katie K.
https://katiekaizerphotography.com/wp-content/uploads/2014/08/evanswedding_066_katiekaizerphotography.jpg
2400
3600
katiekaizerphoto
https://katiekaizerphotography.com/wp-content/uploads/2021/04/KatieKLogo-PinkGray-e1558936792898-300x100.png
katiekaizerphoto
2014-08-28 10:18:08
2021-05-05 18:38:11
Kara and Robbie's Summer Wedding on Nantucket – St. Mary's Church and The Jetties Beach