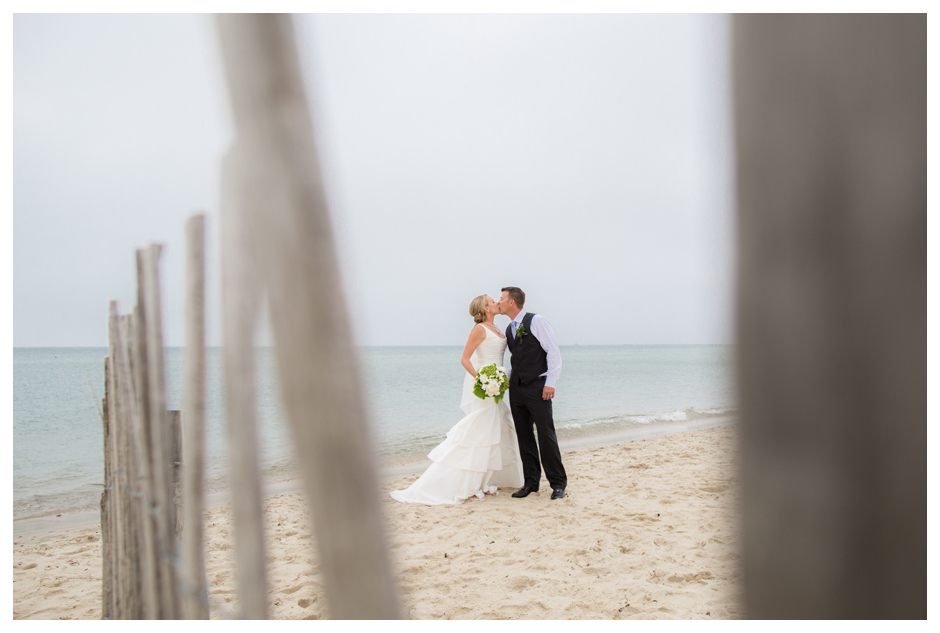 Coleen & Larry – A Seaside Wedding at The Galley Beach
– Coleen & Larry –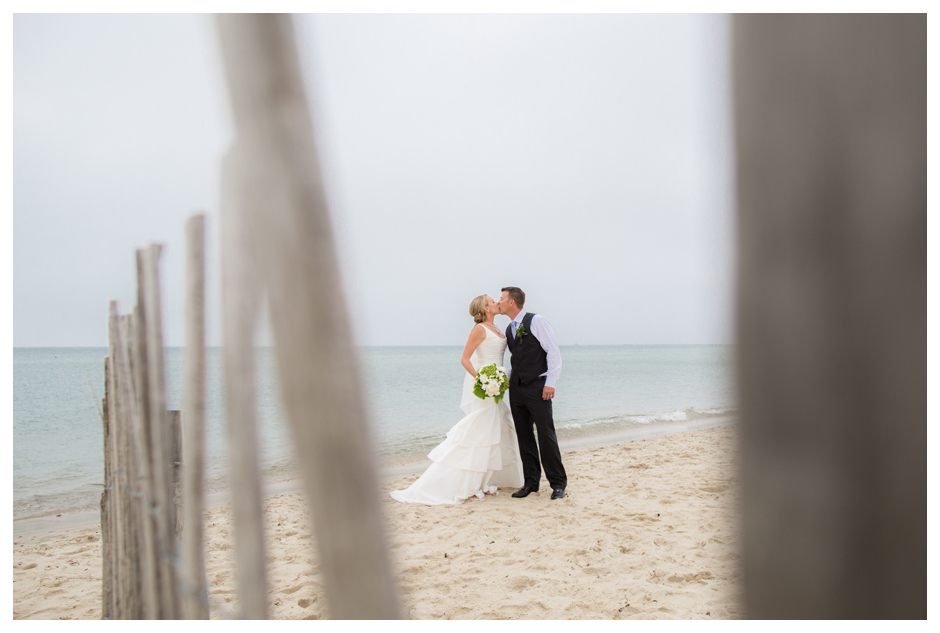 Coleen and Larry had a perfect seaside wedding at the Galley Beach. They were married under light overcast skies by their good friend Brett Caldon. Coleen's two kids were also a very special part of the wedding day. Her sweet daughter Kaitlyn got ready with her and was sure to hold an umbrella over Coleen as she walked down the wharf to avoid a few raindrops. Coleen's son, Kyle, walked her down the isle which was very sweet as Coleen had lost her father recently. Coleen's kids stood up on her side of the ceremony and it was clear they were overwhelmed with happiness as Larry became part of their family. It was a beautiful and emotional ceremony. Later as the night went on Coleen and Larry shared a casual and intimate evening with their closest friends and family. The tent they ate under opened up onto the beautiful beaches and everyone got to enjoy the Nantucket waterfront throughout the night.
Everyone in New England knows that the weather was a little wild this past spring. Coleen and Larry have an amazing laid back personality and being avid tuna fishermen they didn't let the weather phase them. As I met them on the docks to take photos before the wedding they were all smiles, even when rain drops fell and we took to the cabin of their boat where they were still laughing. I loved getting a photo of them checking the radar on the boat which assured them the night would go on smoothly and the rain had was quickly moving on.  As the night went on Nantucket gave us quite a show. From fog rolling in and out, blue skies, sunlight beaming onto the ocean and finally a pink colored sky they had quite an amazing evening for a wedding.
How they met…."Larry and I met through a mutual friend, who had to lie to us both to get us to go on a blind date together in February of 2008.  We both went to that date convinced that we would never be in a relationship, never mind fall in love. Plus we were so wrong for each other….me a single mom with two kids living in NH and him the single man living the city life in Boston.  We talked for six hours and shut the restaurant down.  We emailed constantly and saw each other once in a while during the next year and a half.  We developed such a great friendship and respect for each other, and took things slowly.  We had gone through a lot in our lives during that time…lots of sadness and growing as individuals.  Something just kept bringing us together. We began dating exclusively and never looked back.  Larry treats me like his princess, he made me trust the world again and he made me laugh again.  I think I made him see the joy in life https://xanaxtreatanxiety.com again as well.  For all the heartache and pain I have been through in my life, I would do it all over again and wait 40 years again just to have him in my life.  I tell him our story is like a real life romance novel!"
It was clear that these two are perfect for each other and as they read their vows everyone teared up, including this photographer. I was so overjoyed to meet them and hear their story and document their day.
The wedding design and floral decor was done by Coleen's dear friend, Eileen Cavallaro, of The Garden Party Boutique from New Hampshire. She did an amazing job and at the couples request she incorporated squid lures into some of the flowers. The wedding truly reflected the couple. Their love of the ocean and fishing was highlighted with many unique details.
Nantucket is such a special place and I asked them how they chose Nantucket for their special day….."We chose Nantucket because it was the place we took our very first trip on the boat together, June 2010.  My first trip on a boat other than fishing.  We  encountered everything imaginable on that trip.  We ran into tuna busting everywhere around P-town and stopped to fish for a bit.  When we started back underway, the controls kept shorting out and the boat would screech to a halt.  We made it to Nantucket and I had my first experience docking, I wasn't that great at it.  We had the most amazing weekend, Cisco, fishing for squid, catching an eel that slimmed everything, sunset lobster bake picnic at Madaket….just amazing!  On the way home we hit a very nasty Nantucket sound, unbelievable fog through Woods Hole and then a huge thunderstorm in Boston Harbor.  We have come back to Nantucket every year since. When we were looking for a location for the wedding we realized how much Nantucket symbolized us and our relationship.  We have both been through a whole lot of storms and obstacles in our lives and that trip is a great example of how we make everything fun, happy and manageable together as a team."
From the first email with Coleen I knew they would end up being good friends of mine. She sent me an adorable photo of them on their fishing boat and title read "Just wanted to show you who we are! Can't wait for the wedding!" They are such fun people and I am so happy to have documented their special day.
Wedding Cottage: Upper Mermansion, Nantucket Boat Basin Cottages, Hair & Makeup: Darya Salon & Spa, Venue: The Galley Beach, Venue Coordinator: Maureen Maher, Day of Coordinator and Floral design: The Garden Party Boutique, Ceremony Music: Mollie Glazer & Andy Bullington, Tent Rental: Nantucket Tents, Photographer: Katie Kaizer Photography
Enjoy! – Katie K.
https://katiekaizerphotography.com/wp-content/uploads/2013/07/81.jpg
633
940
katiekaizerphoto
https://katiekaizerphotography.com/wp-content/uploads/2021/04/KatieKLogo-PinkGray-e1558936792898-300x100.png
katiekaizerphoto
2013-07-18 20:15:35
2017-06-12 21:16:11
Coleen & Larry – A Seaside Wedding at The Galley Beach