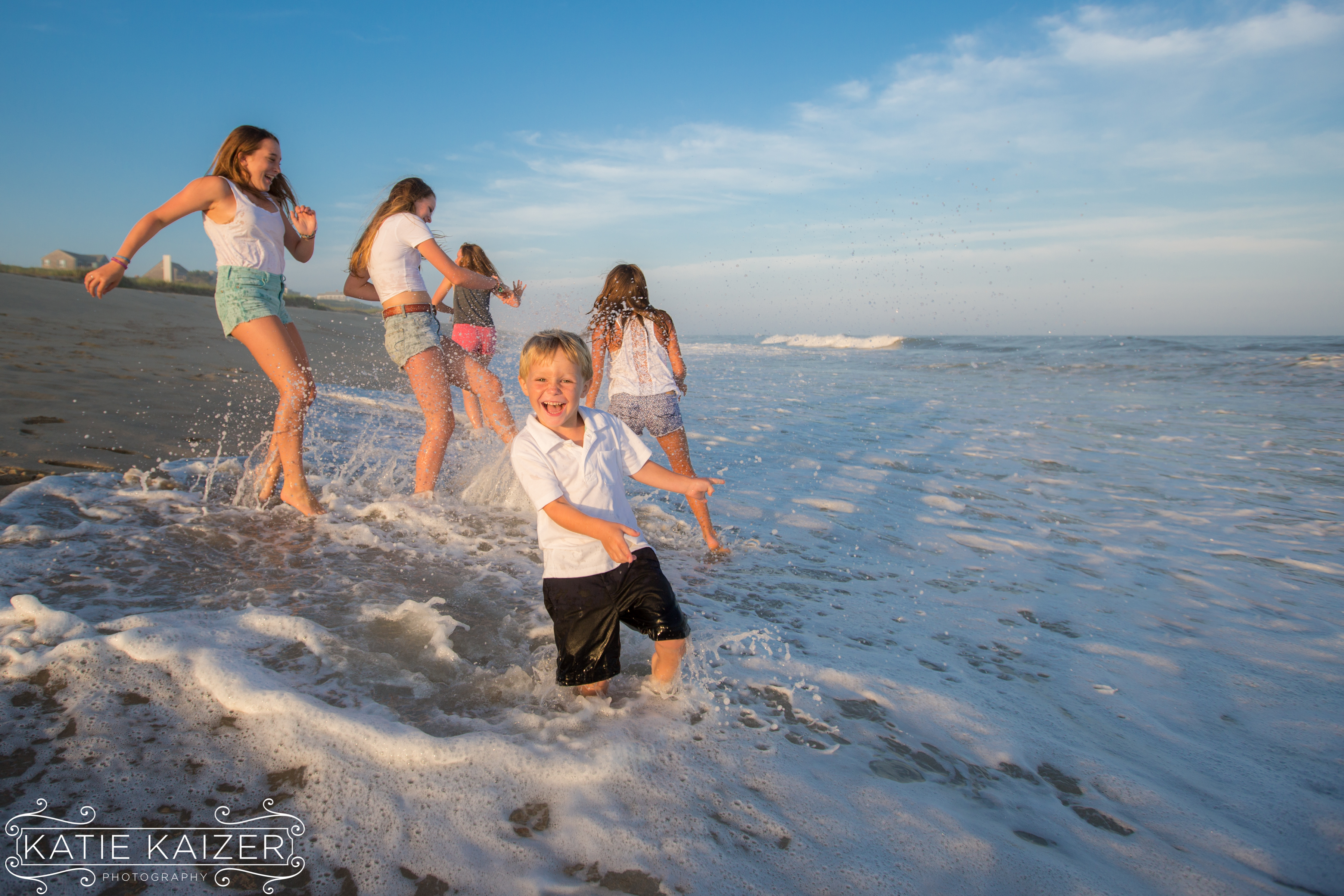 Celebrating Family Portraiture on Nantucket – July 2013
It has been an amazing summer so far! Before we say good bye to July I wanted to share a highlight post in celebrating Family Portraiture on Nantucket. Every summer I am thankful that my wonderful families trust me to capture their summer memories here on the island. With family portraiture sessions just about every day in July I was lucky to meet so many new families and also catch up with returning families who I photograph every summer.
Portrait sessions are often at the different beaches and this year I began suggesting that we also do a few photos where each family is staying. Looking back at your photos it's nice to remember that cottage you rented in town, or that summer home you rented in Tom Nevers. Every family is unique and it's my goal to highlight the energy of each family. From cousins splashing around in the waves to grandparents and their adorable grandchildren there is never a shortage of moments shared. During each session I also love photographing the kids individually as well as all of the fun they have playing together.
This summer we've had our share of sunny days and foggy days but every day was a good one and made for a fun visual variety. Nantucket's soft fog makes beautiful light for portraiture and sometimes we could even see the purple fog rolling by far off on the horizon.
July has been a lot of fun….from meeting new baby twins to a dog named Cisco there hasn't been a dull moment. I am always interested in everyone's story about how they first discovered Nantucket and what keeps them coming back to visit year after year. Thank you everyone for sharing your stories and for making this summer in family portraiture better than I could have ever imagined! I look forward to seeing you all again next summer here on the island! Now we welcome August and I look forward to more family portraiture as the summer rolls on!
Enjoy! – Katie K.
https://katiekaizerphotography.com/wp-content/uploads/2013/07/0011.jpg
2400
3600
katiekaizerphoto
https://katiekaizerphotography.com/wp-content/uploads/2021/04/KatieKLogo-PinkGray-e1558936792898-300x100.png
katiekaizerphoto
2013-07-31 15:40:25
2017-06-13 14:18:54
Celebrating Family Portraiture on Nantucket – July 2013