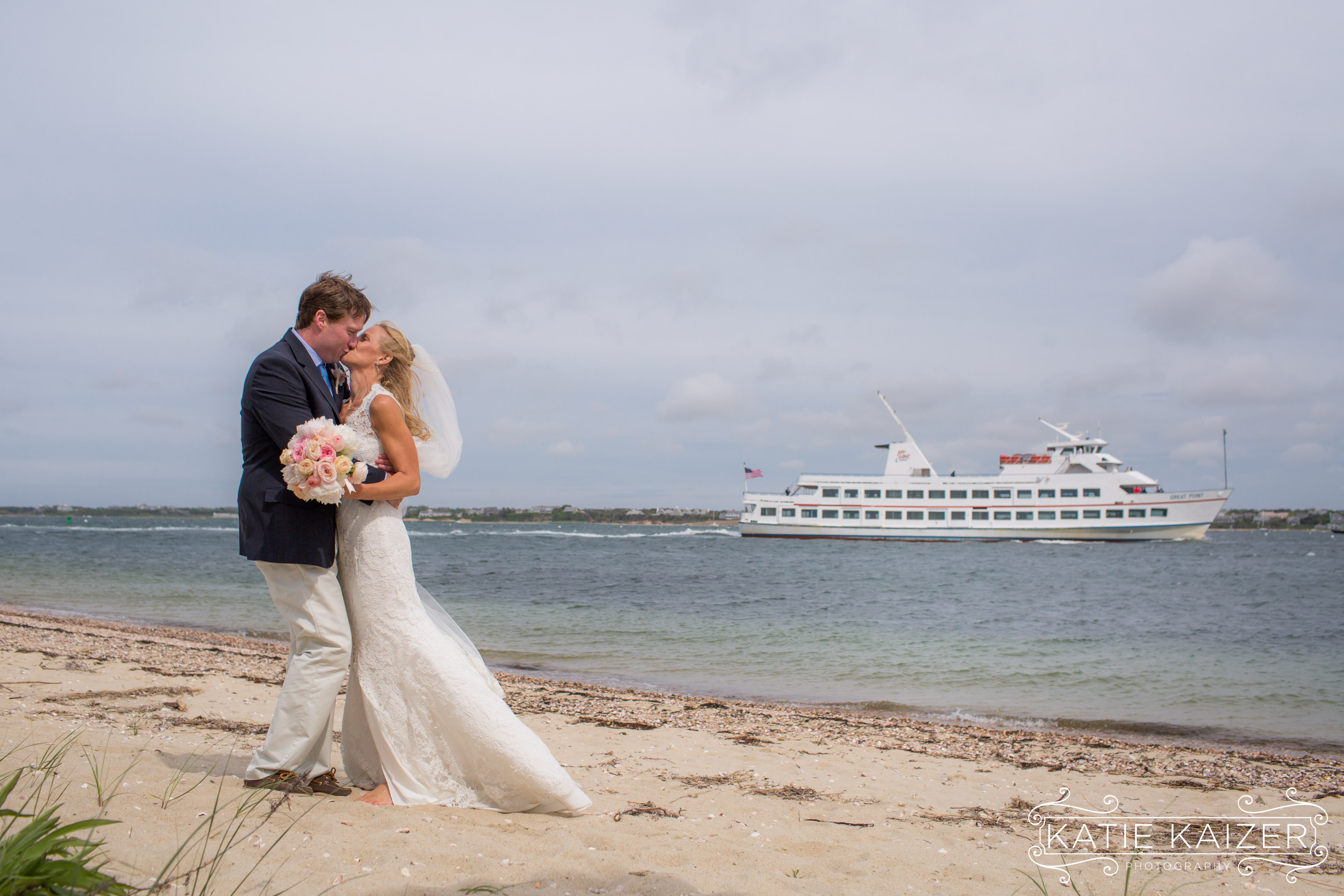 Alexis & Will's Nantucket Wedding – St. Mary's Church and The Great Harbor Yacht Club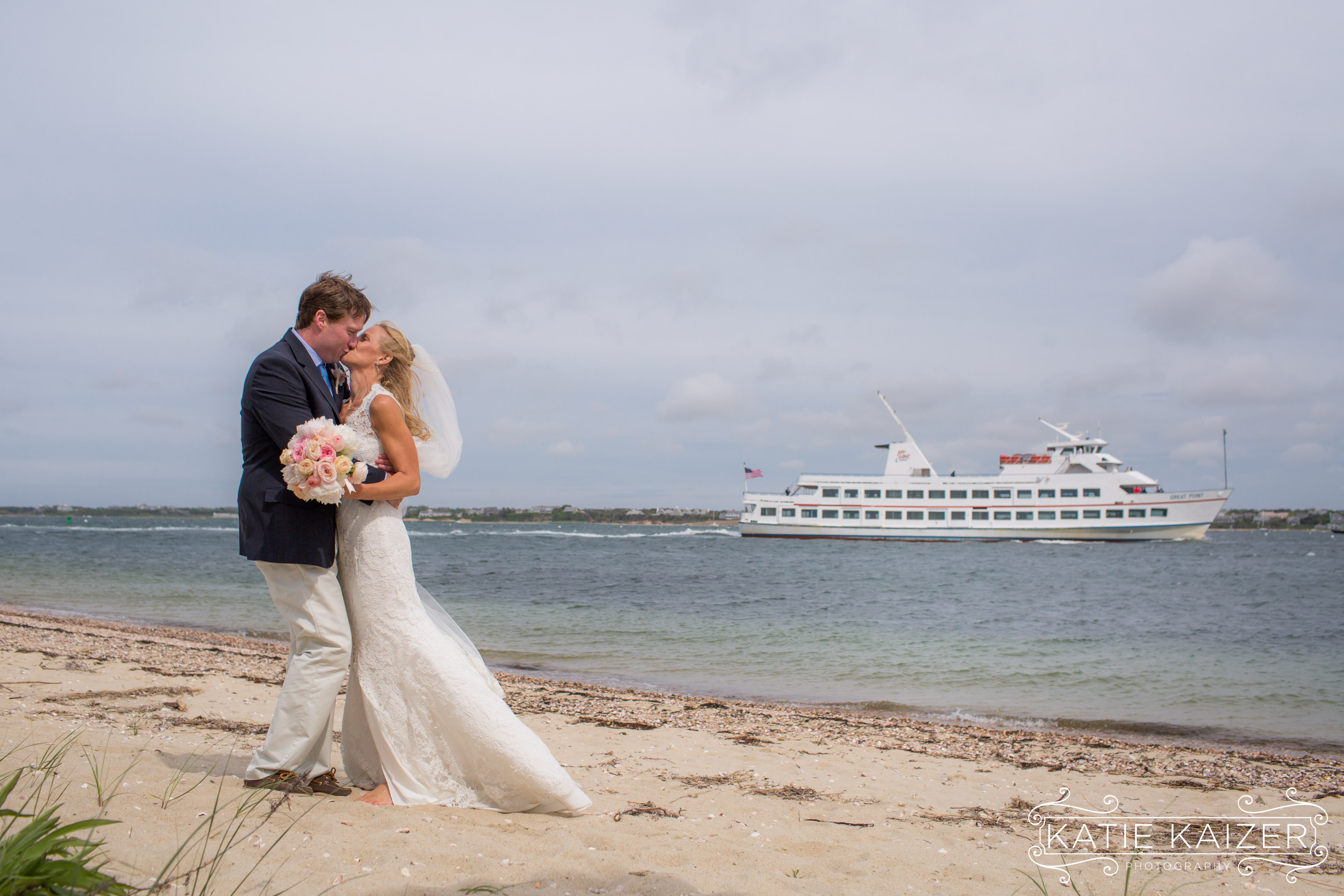 Alexis and Will had a beautiful Nantucket Wedding on June 6th 2015. They were married at St. Mary's Church and had their Reception at The Great Harbor Yacht Club. This was our first Nantucket Wedding of the season and we couldn't have asked for a more fun and beautiful day! Alexis and Will have amazing energy and they instantly feel like your new best friends when you meet them. In fact, I had met Alexis and Will when I photographed a White Party at her Parent's Residence on Eel Point Road. That party still stands out in my mind as one of the best ever! We absolutely loved meeting even more of their friends and family and quickly realized we'd be having the time of our lives photographing this wedding party! There was never a dull moment! Alexis' Brother Jeff was easily one of the wildest dancers to ever grace our lenses, thus, it's only fitting we have him to thank for bringing these two together…."We met through my brother Jeff. We met while I was out visiting him out in Aspen.  I had already heard about Will through a mutual friend who wanted us to meet because she knew we both ran marathons.  I avoided meeting him because I thought he would be the uptight runner type.  Needless to say when I did meet him he was far from this."
In addition to St. Mary's and The Great Harbor Yacht Club we visited many of their favorite Nantucket locations for our photos. We made our way to the Iconic Compass Rose, to Brant Point Lighthouse (one of Will's Favorite places) and even stopped off at the Lydia Cottage which their family members had rented for the weekend. (Coincidentally the cottage belongs to our sweet friends who had gotten married there the week before, needless to say Love is always in the air at Old North Wharf!) There were so many things that kept the day unique and fun. True to Nantucket form the wind was gusty but made for extra fun photo ops as Alexis' Veil danced around in the wind everywhere we went. I loved hearing how they came up with their venues and why they love Nantucket…"We both were lucky enough to spend time on Nantucket growing up and coming back frequently as adults.  There are so many things unique to Nantucket that we love and we wanted to share this with our friends and family.  It is also where our relationship transitioned from friends to dating.  The GHYC was a no-brainer.  The location and view are spectacular and the architecture and decor of the club is beautiful.  We have had many amazing family dinners at the GHYC and the staff is always welcoming, fun and engaging."
There were so many beautiful moments throughout the day and also a lot of laughter….some of the couple's favorite moments…."Will accidentally  pronouncing "I do" when he was supposed to repeat after Father Bouchard for the vows was definitely one of the funnier & lighter moments, but we both agree the first dance was one of our favorite moments.  My cousin and my brother playing "Make You Feel My Love" while our friends and family looked on made our first dance very special and intimate. Other fun favorites were that my mother made an appearance at the Chicken Box for the after party (unheard of!!) and seeing our wedding on Nantucket snap chat from videos that unknown kids from the balcony submitted."
Something that will stay with us forever was also the beautiful and emotional Memorial Flag Ceremony to honor Will's Father.  "Will's father passed away 11 years ago.  He also loved Nantucket and as a busy father and husband he was able to spend some of his most quality time with his family during their summer trips to Nantucket. A small group of family and friends went to the GHYC earlier in the morning to raise his memorial flag which was earned as a Navy Veteran.  This was our way of making sure his presence was felt throughout the entire day.  The lowering ceremony was a way to share his presence with our entire wedding party." Will gave a beautiful speech as they handed him his Father's Flag he said "We know Dad  would have absolutely loved Alexis." The ceremony was beautiful…..as the sun set we took one more stroll out to the docks. It was a truly gorgeous Nantucket Evening for Alexis and Will.
Then there was the dancing…..and to say we were impressed was an understatement! Everyone hit the dance floor as Jeff Ross and The Atlantics played the night away. We loved all of the dance moves and seeing everyone together singing along to all of their favorite songs. We can't say enough good things about this couple, all of their friends and the whole wedding day! Before we left we said our goodbyes and also promised to all meet up again on Nantucket or the slopes of Aspen!
Huge special thanks to Cary Tozer, my 2nd shooter, for all your help and talent! One of my favorite photos yet is the Groomsmen Gazebo Photobomb! Great work! Since Cary still does winters in Aspen and I used to live there, I'd say there's a good chance we'll see Alexis, Will and their crew again soon either on Nantucket or the slopes of Aspen!! Congratulations once again to this fantastic couple! We loved capturing the day!!
 Ceremony:
St. Mary's, Our Lady of the Isle Catholic Church,
 Officiant: Father Bouchard, Reception and Catering:
Great Harbor Yacht Club
, Photography:
Katie Kaizer Photography
 & 2nd shooter Cary Tozer, Flowers:
Flowers on Chestnut,
 Wedding Coordinator: Jimmy Jaksic & Linda Town, Band:
Jeff Ross and The Atlantics
, Hair & Make Up:  
RJ Miller Salon & Spa
, Bride's Dress:
Monique Lhuillier
, Bridesmaids' Dresses:
Amsale
, Groom's Attire:  
Vineyard Vines
, Cake:
Jodi's Cakes
Enjoy! – Katie K.
https://katiekaizerphotography.com/wp-content/uploads/2015/06/alexiswillblog_046_katiekaizerphotography.jpg
2400
3600
katiekaizerphoto
https://katiekaizerphotography.com/wp-content/uploads/2021/04/KatieKLogo-PinkGray-e1558936792898-300x100.png
katiekaizerphoto
2015-06-16 13:44:20
2017-06-13 19:29:33
Alexis & Will's Nantucket Wedding – St. Mary's Church and The Great Harbor Yacht Club