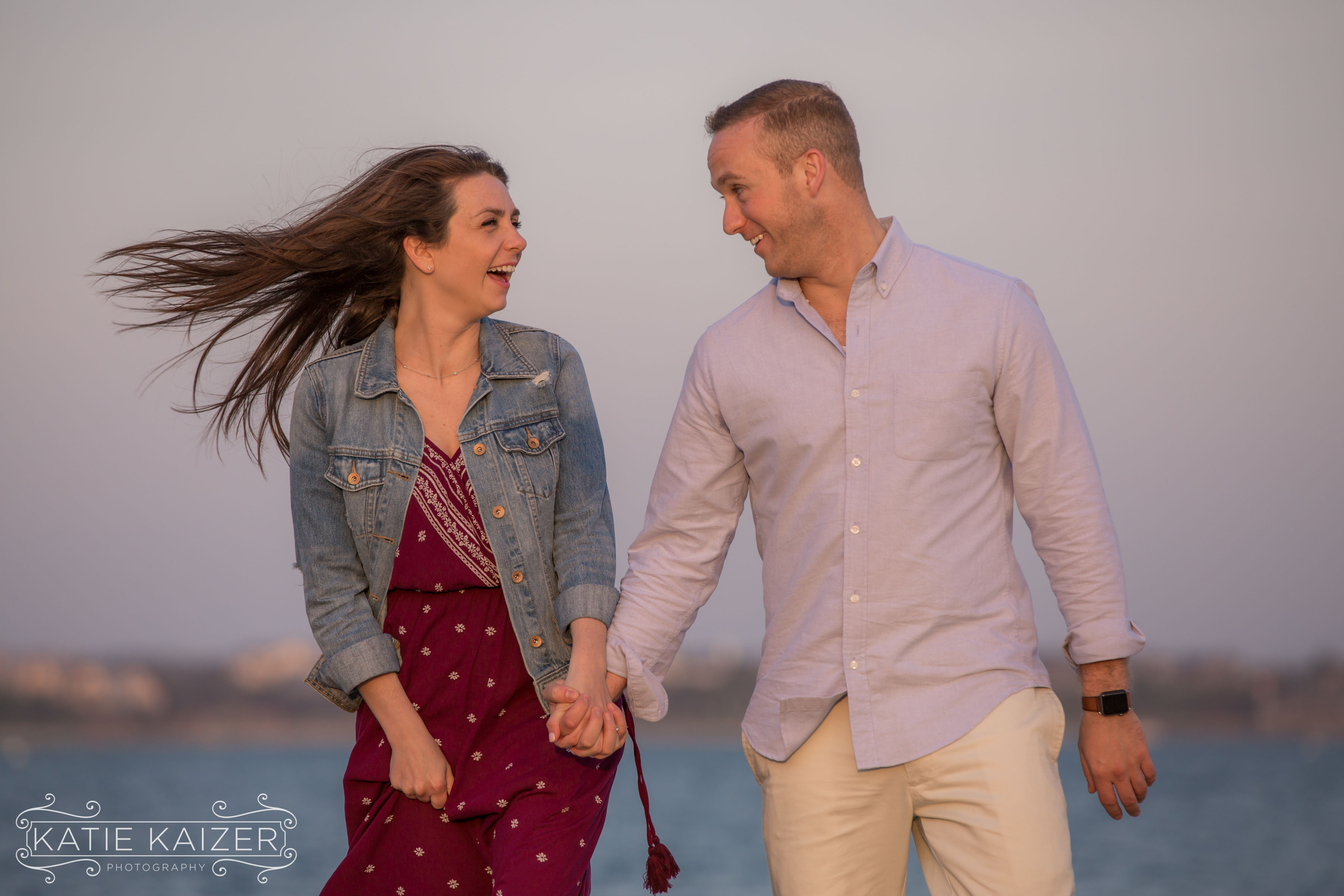 It's Spring on Nantucket and love is in the air! Last Friday we had the special honor of photographing a super fun Surprise Proposal at one of our favorite locations! I had been in touch with Chad for months as we planned out the special evening where he would propose to the love of his life. I always enjoy working with my clients to be sure that their proposal is unique and of course, a surprise! I loved hearing a little more from Taylor and Chad about the proposal and what they found memorable about the special evening!
From Taylor…."I was so surprised! We spent the whole day on the island very relaxed and care free. Even getting to the beach, Chad tried to play it cool and act like we didn't need to get to the beach by a certain as to not make me suspicious. But the most memorable part of the night had to be our moment before the proposal. It was also so much fun hearing the story behind the proposal. I've always known Chad was thoughtful and romantic but he went to a whole other level! One part of the planning he did best was involving Katie and Kathryn who went above and beyond with the photography!"
From Chad….""I surprisingly was not nervous, just excited to finally ask Taylor to marry me.  It was a fun process planning the proposal, but it was very difficult keeping the whole thing a secret from her. Despite typically being a procrastinator, I felt that I had coordinated almost everything ahead of time – other than how I would get her to go to Brant Point…Luckily, Taylor was looking for some advice on what to pack the night before we left so she FaceTimed my sister Molly who had worked on the island for two summers.  As they were chatting about what to wear and what we were going to do when we were on the island, I was on the other side of the room texting my sister to suggest going to Brant Point for the sunset on Friday before dinner.  Molly played it off perfectly and, by the end of their conversation, Taylor was suggesting that we should incorporate it into our plans! Although keeping everything a secret was hard, I accomplished my goal of surprising Taylor.  Amidst all of the excitement after the proposal, we shared a lot of laughs as I filled her in on what I had actually been up to the last few months..  I am excited to share more laughs and create more great memories like this for the rest of our lives."
This couple is super sweet and we loved being able to capture these moments for  them! Whenever I photograph marriage proposals I bring along a second shooter to be sure we photograph different angles to tell the full story! After the BIG MOMENT when she said yes the couple was in their own world laughing and hugging as she put on her beautiful ring. Eventually Chad told Taylor that he had hired us to photograph the proposal and from there we had a fun evening engagement session with a little champagne celebration and portraits into the evening after sunset!
One of my absolute favorite parts of my job is being present for such beautiful, authentic and real moments. We are so sincerely happy for Taylor and Chad and wishing them a lovely life together!!
Special Thanks to Kathryn Kennedy for joining me to photograph this beautiful evening!
Enjoy! – Katie K.