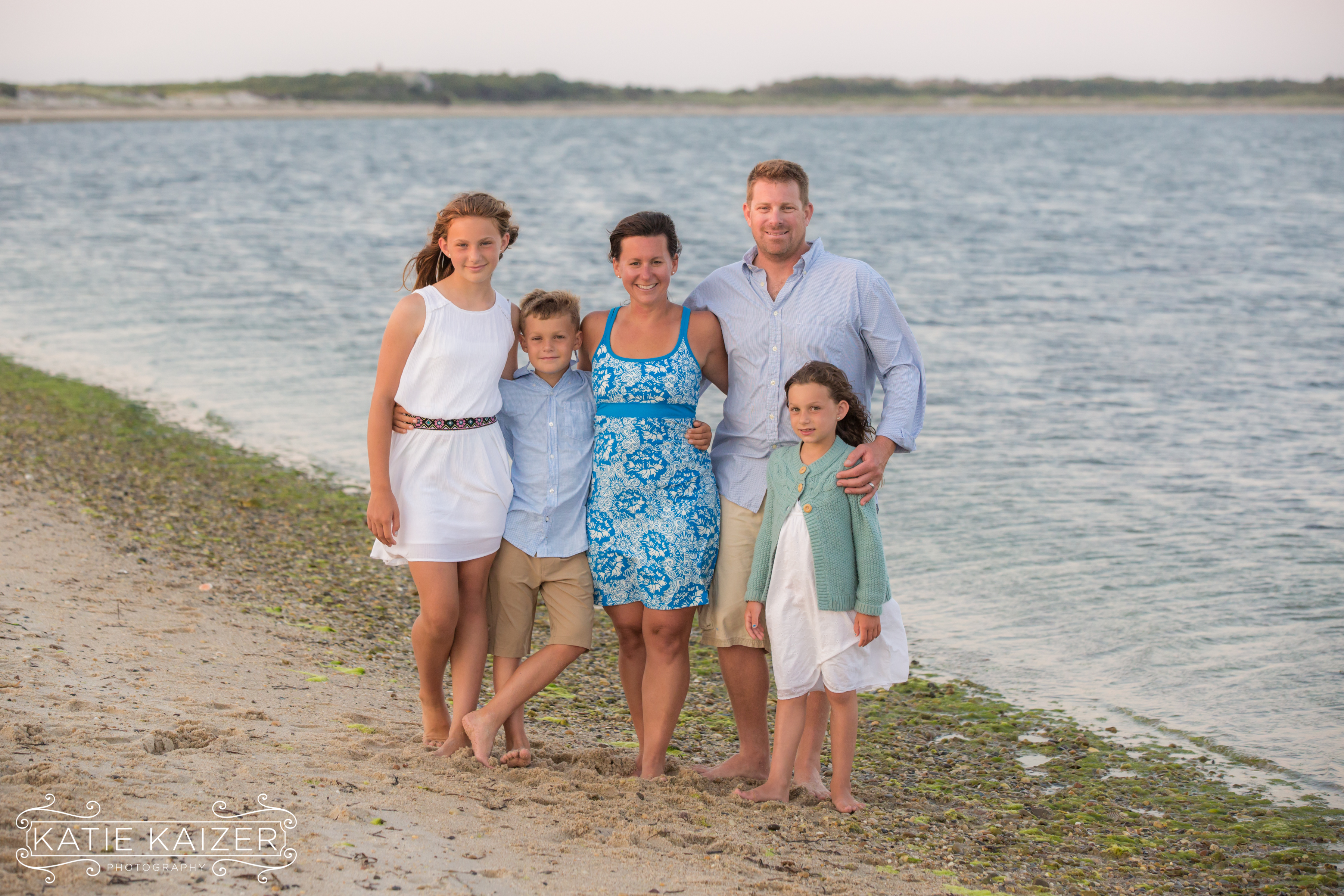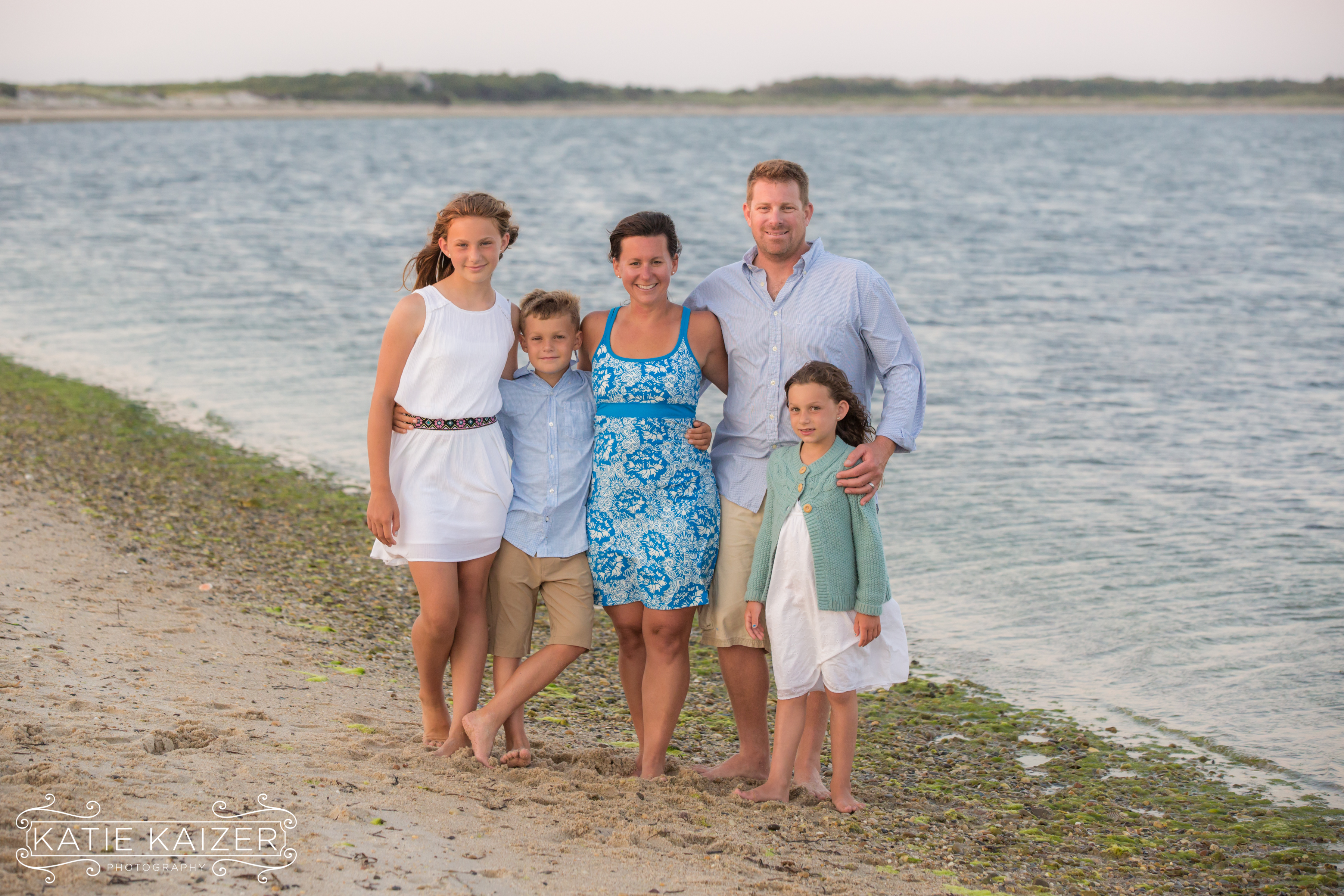 I had the most magical evening on the water with the Iller Family! I've known Jenn for as long as I can remember, as her mother worked with mine at our Inns and she used to babysit me when I was little. Fast forward a many years and here we all are living on Nantucket  year round. When she called me about photographing their family I was thrilled, they are the sweetest family and they love the island so much! Her husband Chris works for the Conservation Foundation and looks after the Coatue Reserve. They keep their boat out at Medouie Creek, a very special and unique part of the island. We decided it would be perfect to do the session out on their boat and over at Coatue! I had so much fun with everyone, Cora, Sam and Maddie are truly wonderful kids. This boat was passed down to their father, Chris, from his Grandfather. The kids love the boat and their family is all about evenings at Coatue, such a special place.
"One reason we love Nantucket is because we love the beach! We enjoy the beaches all year long. In the winter, we pack a picnic in the car and head to Coatue.  We make the kids bingo cards and go on our own little scavenger hunt as we drive along. When the Island gets busy during the summer, we can always escape to Coatue in our boat, Diesel's Dream! The Grady White gives us the opportunity to explore areas on and off the Island that many people never have the chance to experience. We love to meet up with friends, go tubing, fishing, scalloping and one all time favorite is stopping for Stars Ice Cream and cruising back to Polpis Harbor at sunset. All of these Nantucket experiences create wonderful memories that we hope carry on with our children."
I met up with them out at their boat and it was definitely a little windy but that only made for more fun photos!  As little  Sam drove the boat under his father's guidance, we navigated the harbor and cruised over to Coatue.  The girls laughed as all the sea spray flew up over the boat and the adventure began. My father is a fisherman and I spent a big part of my childhood out on the boats too! We still get out on the water every and go over to Coatue or go fishing every chance we get. The beauty of the island never ceases to amazing me. We had a great evening on the beach as the kids ran around, danced in the water and explored. The sun started to set and the light was beautiful, but the adventure was far from over…..we cruised right into the town harbor and the kids got ice cream at Stars (one of their favorite traditions).
"We had such a great evening with you as you captured our family doing our most favorite thing:) the most memorable part of the night was trying to squeeze Diesel's Dream in between The Great Point and the Sanford Pier at low tide with strong winds.. It's always an adventure!!"
Their grandmother wrote on one of the earlier photos I posted…."Katie this so captures my grandchildren, they are such great kids. Christopher had a wonderful relationship with my Dad, truly Bob's best legacy is the love of Namtucket he shared with Christopher and is now shared with Maddie, Sam, and Cora. Great job, can't wait to see more!"
And here it is! An evening with The Iller Family. I absolutely loved being along for this family adventure! Here's to many more and for knowing that we truly are lucky to live here!
Enjoy! – Katie K.
https://katiekaizerphotography.com/wp-content/uploads/2015/08/illerfamily_039_katiekaizerphotography.jpg
2400
3600
katiekaizerphoto
https://katiekaizerphotography.com/wp-content/uploads/2021/04/KatieKLogo-PinkGray-e1558936792898-300x100.png
katiekaizerphoto
2015-08-14 16:43:29
2017-06-12 20:26:17
An Evening on the water with the Iller Family